Lagniappe board works through summer heat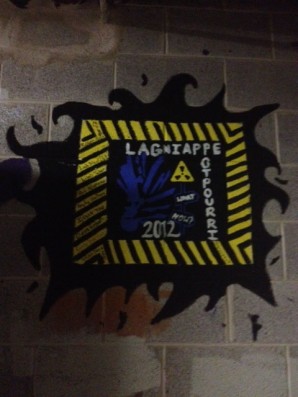 Hayley Hudkins
Hayley Hudkins, Special to New Trier News
July 6, 2012
Filed under Features
An all student run production. Everything from the set to the script is created by your friends and peers. Sounds nice, huh? That is just what Lagniappe Potpourri is: a performance presented at New Trier for more than seventy years. 
Lagniappe is led by a board of students chosen by sponsors through applications. They then write, create, and plan the musical. "The unique thing about Lagniappe and what attracted me to my position on the board is that students are given the opportunity to act as mini professionals in their chosen fields." said Emily Trevor, the assistant head writer of the board.
Students agree, even those not involved in Lagniappe, that it is a good way to let New Trier students express themselves.
To begin the process, co-heads are selected by sponsors from an application process. The sponsors this year are Richard Penrod, Nina Lynne, and Carolyn Gerhardt. The co-heads chosen are in charge of organizing who is on the board.\
Then, for the first half of the summer, writers meet to collaborate on their skit and music ideas in writing staff and music writing staff. The writers are a group of students who signed up for Lagniappe at the end of the previous school year. The rough draft is due on July 4th. Band auditions and casting for the musical occur as the students in charge of set design lead the crew into building the set for the performance.
While the stage crew meets, the costume crew also meets and begins designing costumes for the skits. The musical will be performed October 17th, 18th, and 19th for an auditorium filled with students to grandparents.
"We are able to make Lagniappe whatever we want it to be, but there are a lot of expectations from the student body as to what Lagniappe is supposed to be." said Trevor. "The only real requirement is that is has to be a student run musical."
What are the expectations? What are those on the outside saying about Lagniappe?
Some teachers, like Jay Rosenberg, feel that Lagniappe is repetitive and he sees the same types of skits every year. "Teachers get bored. It's all 'let's imitating SNL and student life.'" Other faculty members, like Lori Davis-Cooper, love Lagniappe, especially the idea of students running it. "It's a good idea for students to be in charge, it teaches them to take initiative." A more neutral perspective is from Matthew Ottaviano, assistant principal, who said that Lagniappe is fairly different every year, which he should know since he has seen it over a dozen times. But, sometimes, he says, the student's inside jokes go right over his head.
Students are a different story. All who had seen or heard of Lagniappe only had positive things to say. Some students believe that Lagniappe should be able to write whatever they like without adult intervention because it would be funnier and the writers know the limits. If they were ableto write whatever they wanted, these students believe writers would know not to cross the line. Others believe it is fine the way it is. For now, though, Lagniappe is being left alone with the continued supervision of the sponsors.
To those who haven't experienced Lagniappe yet, you are missing out. Robin Mech, props master/mistress on the board, said "The atmosphere here is very fun and friendly and you can just tell that everyone is having a good time. The crew, actors, audience…everyone would say that Lagniappe is something special."